How to Fix S.M.A.R.T. 0xC2 Error:
HDD Temperature
What should you do with "0xC2 HDD Temperature"?
Does a S.M.A.R.T. error "0xC2 HDD Temperature" appear in an HDD or SSD when your computer/laptop loads? Has your computer performance got worse after this error and you worry about the safety of your data?
Do you have difficulties with correcting a "HDD Temperature"? This manual will help you the way to save disk data, as well as some possible methods to fix the S.M.A.R.T. error in 30 minutes.
Acceptable values of the attribute "HDD Temperature" may differ depending on the hard disk manufacturer – WD (Western Digital), Samsung, Seagate, HGST (Hitachi) or Toshiba.
Read more how to fix 0xC2 HDD Temperature in Windows 10, Windows 8.1, Windows Server 2012, Windows 8, Windows Home Server 2011, Windows 7 (Seven), Windows Small Business Server, Windows Server 2008, Windows Home Server, Windows Vista, Windows XP, Windows 2000, Windows NT.
Restore The Deleted Data From The Disk
If there is a SMART error, restoring data from the disk is not always necessary. In case of an error, it is recommended to create a backup copy of important information immediately, because now the disk can fail completely at any time. However, there are errors that make data copying impossible. In this case, you can use special hard disk data recovery software - Hetman Partition Recovery.
To do it:
Download the program, install and launch it.
By default, you will be suggested to use File Recovery Wizard. After clicking Next the program will suggest you to choose a disk to recover files from.
Double-click on the faulty disk and choose the type of analysis. Select Full analysis and wait for the scanning process to finish.
After the scanning process is over you will be shown files for recovery. Select the necessary files and click Recover.
Select one of the suggested ways to save files. Do not save the recovered files to the disk having an error "0xC2 HDD Temperature".
Reduce The Disk Temperature
Sometimes a SMART error can be caused by exceeding the maximum temperature of the disk. This problem can be eliminated by improving the case ventilation. First of all, make sure that your computer has sufficient ventilation and that all coolers are in proper working order.
If you found and eliminated the ventilation problem, which helped to bring the disk temperature back to normal, this SMART error can never appear again.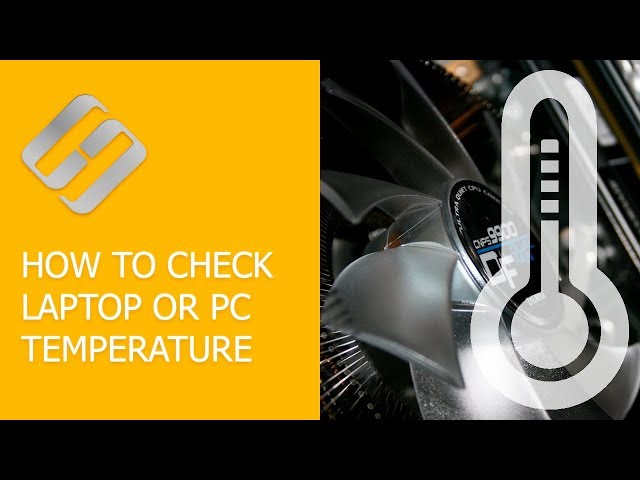 "HDD Temperature 0xC2" In an SSD
Even if you have no problems with an SSD performance, its operability is reducing slowly because SSD memory cells have a limited number of overwrite cycles. The wear resistance function minimizes this effect but never takes it away completely.
SSD disks have their specific SMART attributes which send signals about the state of disk memory cells. For example, "209 Remaining Drive Life," "231 SSD life left" etc. Such errors may occur when memory cell operability is reduced, and it means the information kept there can be damaged or lost.
In case of failure, SSD cells cannot be recovered or replaced.
How Can You Reset "0xC2 HDD Temperature"?
SMART errors can be easily reset in BIOS (or UEFI) but all OS developers strongly discourage users from this step. Yet if the data on the hard disk is of little importance for you, displaying SMART errors can be disabled.
Here is the procedure to follow:
Restart the computer, and use combinations of keys shown on the loading screen (they depend on a specific manufacturer, usually "F2" or "Del") to go to BIOS (or UEFI).
Go to Аdvanced > SMART settings > SMART self test. Set the value as Disabled.
Note: The place where you disable the function is given approximately, because its specific location depends on the version of BIOS or UEFI and can differ slightly.
Buy a New Hard Disk
Is It Worth Repairing an HDD?
It is important to realize that any of the ways to eliminate a SMART error is self-deception. It is impossible to completely remove the cause of the error, as it often involves physical wear of the hard disk mechanism.
To replace the hard disk components which operate incorrectly you can go to a service center or a special laboratory dealing with hard disks.
However, the cost of work will be higher than the price of a new device, so it is justified only when you need to restore data from a disk which is no longer operable.
How to choose a new HDD?
If you encounter a hard disk SMART error, then buying a new HDD is only a matter of time. The disk type you need depends on how you work on the computer and the purposes you use your computer for.
Here are some points to consider when buying a new hard disk:
Disk type: HDD, SSD или SSHD. Each type has its advantages and disadvantages which may be unimportant for one user and crucial for another. These are read and write speed, capacity and tolerance to multiple overwriting.
Size. There are two main form factors for hard disks, 3.5 inch and 2.5 inch. The size of disks is determined in accordance to the slot in a particular computer or laptop.
Interface. The main interfaces of hard disks are as follows:

SATA;
IDE, ATAPI, ATA;
SCSI;
External Disk (USB, FireWire etc).

Technical characteristics and performance:

Capacity;
Read and write speed;
Memory cache size;
Response time;
Fail safety.

S.M.A.R.T. Availability of this technology in the disk will help determining possible mistakes in its work and prevent loss of data before it is too late.
Package. This item can include interface or power cables as well as warranty and service options.
WD HDD
WD Blue
WD Green
WD Black
WD Red
WD Purple
WD Gold
Seagate HDD
BarraCuda
FireCuda
Backup/Expansion
Enterprise (NAS)
IronWolf (NAS)
SkyHawk
Hitachi HDD
Travelstar
Deskstar (NAS)
Ultrastar
HP HDD
MSA SAS
Server SATA
Server SAS
Midline SATA
Midline SAS
IBM HDD
V3700
Near Line
Express 2.5
V3700 2.5
Server
Near Line 2.5
LaCie HDD
Porsche/Mobile
Porsche
Rugged
d2
Toshiba HDD
MG, DT, MQ
P, X, L
N, S, V
DT, AL
Silicon Power SSD
Velox/M/Slim
Ace (3D TLC)
Apacer SSD
M.2
ProII
Portable
Panther
GOODRAM SSD
CL (TLC)
PX (TLC)
Iridium (MLC/TLC)
Kingston SSD
Consumer
HyperX
Enterprise
Builder
Patriot SSD
Flare (MLC)
Scorch (MLC, M.2)
Spark (TLC)
Blast/P (TLC)
Burst (3D TLC)
Viper (TLC, M.2)
Samsung SSD
PRO (3D MLC)
EVO
QVO (3D QLC)
Portable
DCT
PM
Seagate SSD
Nytro
Maxtor
FireCuda
BarraCuda
Expansion
IronWolf
A-Data SSD
Premier (MLC/TLC)
Ultimate (3D NAND)
XPG
SC
SE
Durable
WD SSD
WD Blue
WD Green
WD Black
WD Red
WD Purple
WD Gold
Transcend SSD
SSDXXX
PATA
MTSXXX
MSAXXX
ESDXXX